TOGETHER We have your health at heart
Because we believe that healing the body is easier with a soothed mind, we strive to instill empathy, kindness and understanding in our health and well-being journey based on 5 pillars: Well-being & Alternative Care – Diagnosis & Analysis – Medicine, Surgery and Maternity – Re-education & Rehabilitation – Home and Long Term Care. Life Together offers a human, holistic and multidisciplinary approach throughout the patient's life.
Our Patient Healthcare & Well-being journey.
Medical and scientific know-how, technology and facilities are essential. But the human touch is what is vital. At Life Together, we have crafted a health and well-being journey driven by people caring for people to accompany our patient through every step of his life, by uniting human care with scientific and medical expertise, to deliver a more meaningful and kind approach to laboratory analysis, medical imaging, medical consultations, emergency services, hospital at home care, rehabilitation therapies, ambulatory surgery and alternative well-being therapies.
Our healthcare and well-being journey is based on 5 strong pillars that complement each other in order to offer a more holistic approach to improve the health of those in our care. We believe that when the body and the mind are properly nurtured, we have the strength to take care of each other and live our lives to its full potential.
Well-being &
Alternative Care
Medical, Surgery
& Maternity
Re-education &
Rehabilitation
A patient centred-care principle.
We believe that good health is about the mind as well as the body – feeling physically fit, and feeling good about ourselves, means that we can go and achieve more of the things we want to do in life. With that in mind we seek to become the lifelong health and wellness partner of the people we accompany through every step of their life. This requires both cutting-edge expertise and a respectful and caring manner to the patient and those around him.
Our approach is driven by a desire to create a physician-patient relationship that is centered on trust. These relationships develop because physicians give patients the time and respect they expect and deserve. Our doctors, medical experts and therapists understand that listening is one of their most important jobs. We believe in the value of this approach. We feel that value is much more than cost. It includes outcomes like peace of mind and understanding how you feel.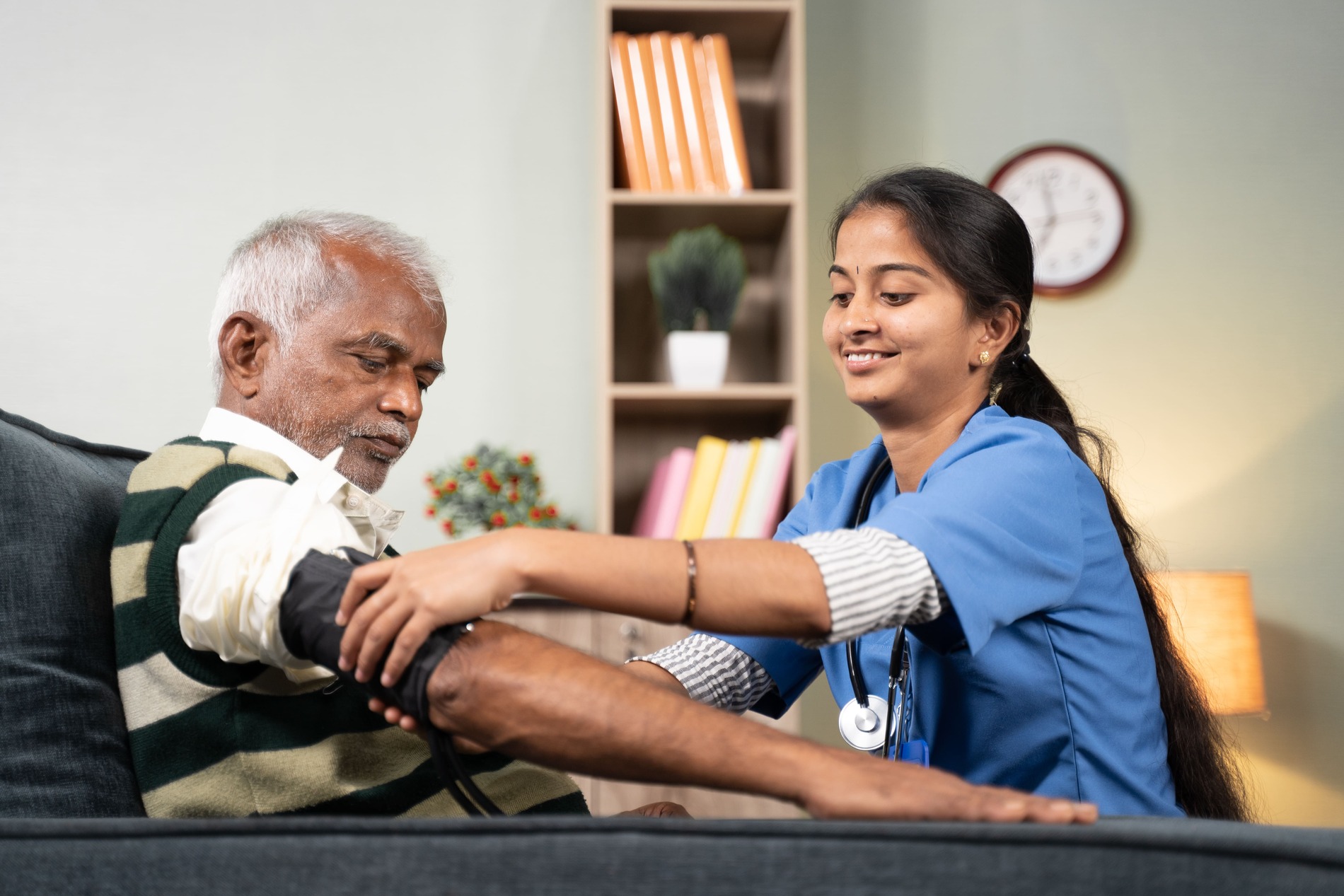 Life I Nova+ Diagnostic & Laboratory
Life | Nova+ combines the expertise of a biomedical laboratory, medical imaging, general and specialised consultations, and an emergency service to provide diagnostic services and care in all medical disciplines. For patients and their family, Life I Nova + will provide a complete, innovative, fast and accurate diagnosis as well as to its fellow doctors and therapists.
The Life | Nova+ centers are currently located at HealthScape, Forbach in the north of the island and at Biopark de Socota in Phoenix. New centers will soon see the light of day, particularly in the west in the heart of the Smart & Happy village of Cap Tamarin or via collection points for bio-medical analysis across the island.
With Life I Nova+, Mauritians have access to a unique and multidisciplinary offer in terms of diagnosis and analysis offering a service of excellence thanks to a wide range of skills and state-of-the-art equipment, embodied by caring and dynamic teams made up of doctors, nurses and scientific experts all committed to the same values.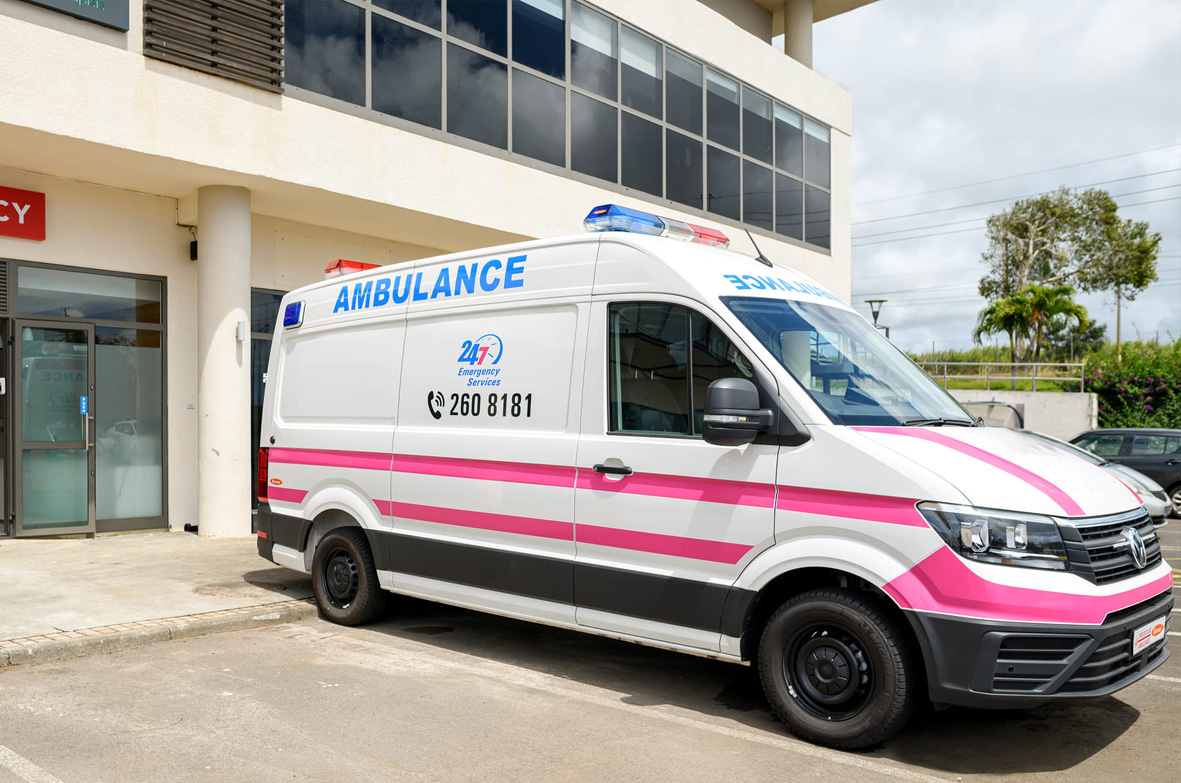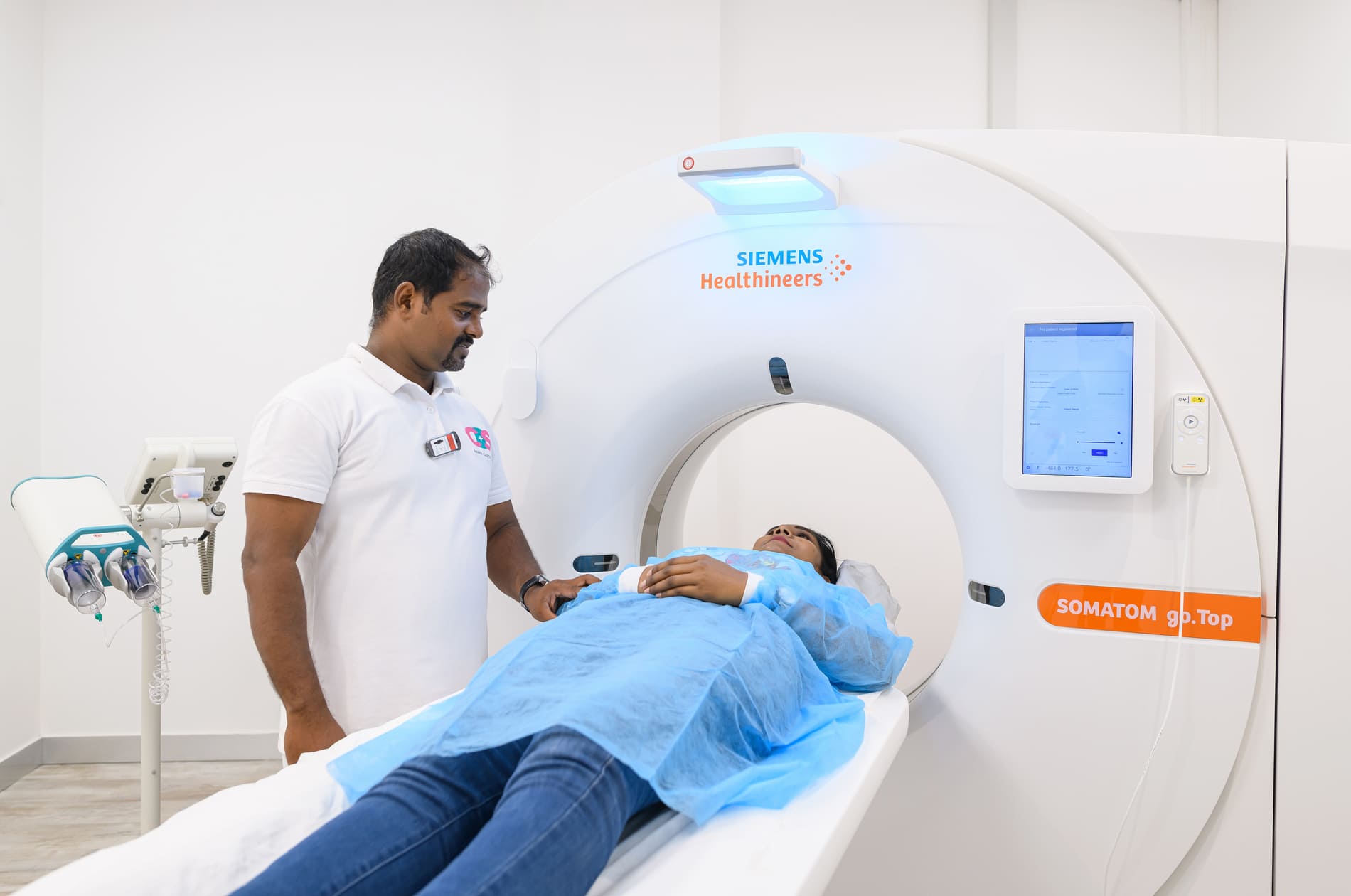 Life | Act, Medical Reeducation and Rehabilitation
Life | Act is primarily a medical reeducation and rehabilitation centre entirely dedicated to your health and well-being, with multidisciplinary and professional care. Created by a group of alternative medicine health professionals, wishing to share a common multidisciplinary project around the patient. Their purpose is to Live Better.
Their patient centred-care principle uses the latest evidence-based practice approach to advise you in the best possible way. They provide the knowledge, understanding, sciences and recommendation about the procedures and treatments that a patient should undergo, but in fine it is up to the patient to decide what relates best to him, his needs and aspirations, his beliefs, in a completely holistic manner.
The centre welcomes over 30 health professionals including Dietitian-Nutritionists, Physiotherapists, Ostheopaths, Podologists, Psychologists, Midwifes, amongst others. Each professional exercises his activity in total independence but in a spirit of complementarity between the different specialties with the ambition to provide optimal and comprehensive care to the patient according to his needs.
Life | Act is also equipped with a fully-fledged physical and sport rehabilitation center, for therapy post surgeries for sports injuries and other physical injuries; and offer innovative Whole Body Cryotherapy equipment, that relieves many pathologies: rheumatology (muscle pain, osteoarthritis), trauma (injuries, postoperative condition), neurology (spasticity, migraines) and dermatology, especially in cases of psoriasis and eczema. It helps athletes or sport lovers on several levels: it can support their recovery after exercise as well as improve their performance and relieve aches, pains, and injuries.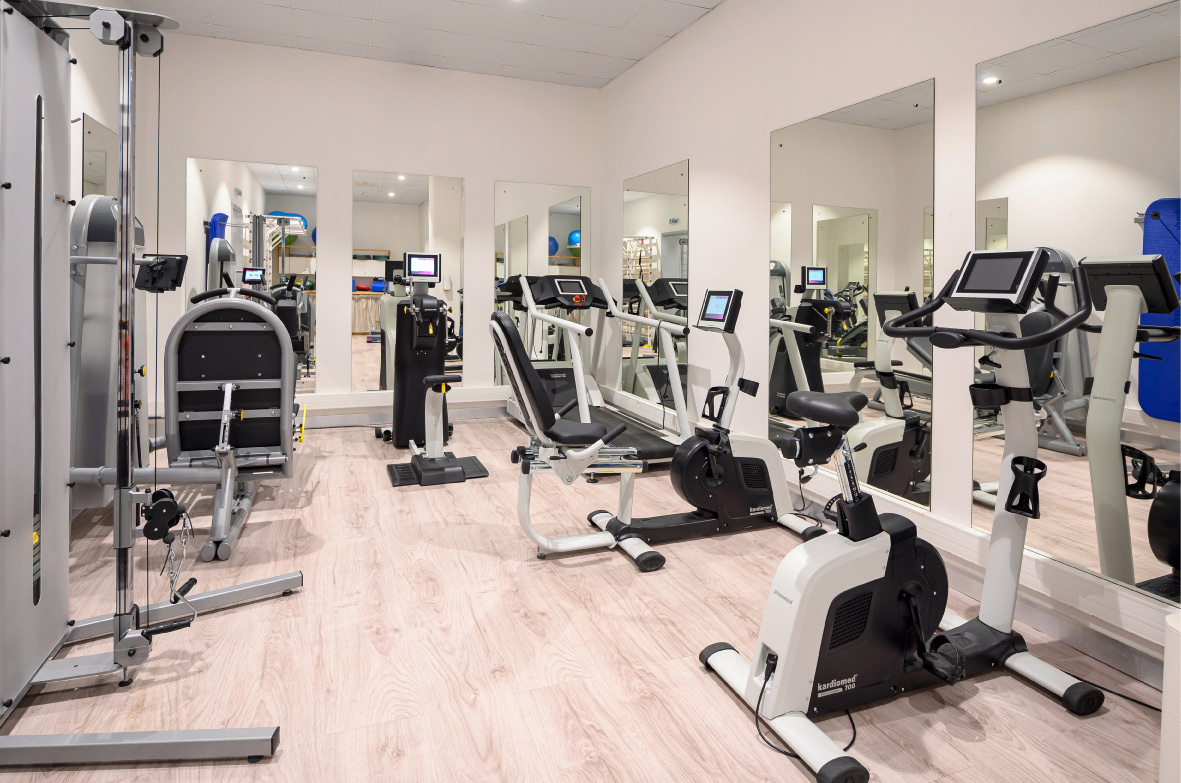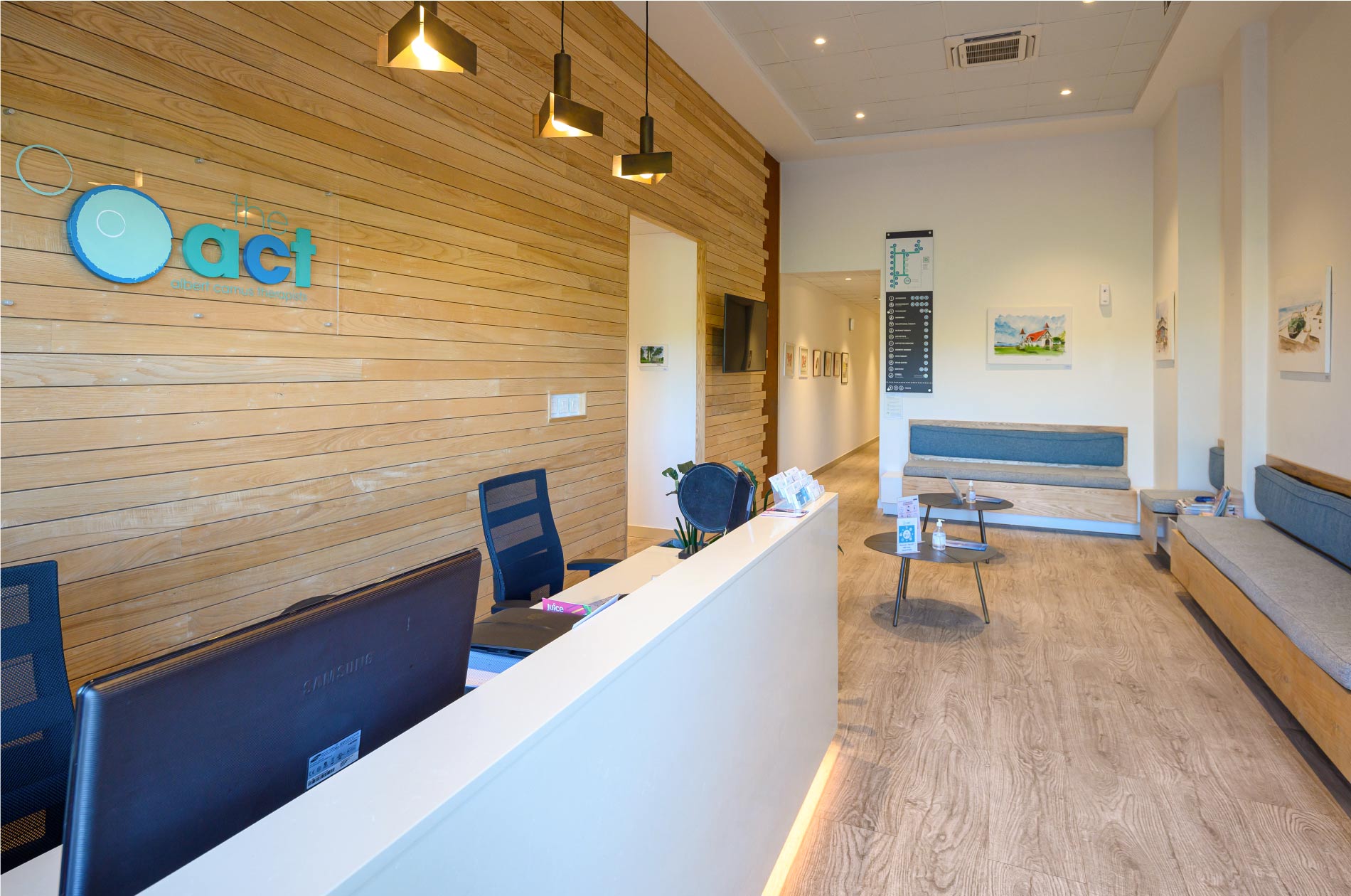 Life | Viva Ambulatory Clinic
Designed to provide compassionate and quality healthcare to our patients. Life | Viva, is a day surgery facility that provides a more convenient alternative to hospital-based surgery, achieving the highest possible quality standards and positive patient experiences on a cost-effective basis. Our ambulatory clinic is composed of : 3 patient clinical pathways, 5 private comfortable rooms, pre-surgery medical lounge, 2 operating theatre rooms and a fully equipped recovery room.
With improved technology, advances in anaesthesia and pain control, most surgeries can be treated on an ambulatory basis, so that the patient can get back to the comfort of his home on the same day, for a more swift convalescence. We provide a daycare facility and a state of the art operating theatre that can accommodate minimally invasive surgical procedures without an overnight stay.
The number of outpatient procedures performed around the world is on the rise reaching in some countries 70% of surgeries that are conducted in the medical field, because of the advantages it carries, for example, the anaesthesia doesn't last long, the procedure is usually less invasive which can make them safer, moreover the patient's recovery tends to be faster.
Life I Viva Ambulatory Clinic is a first in Mauritius.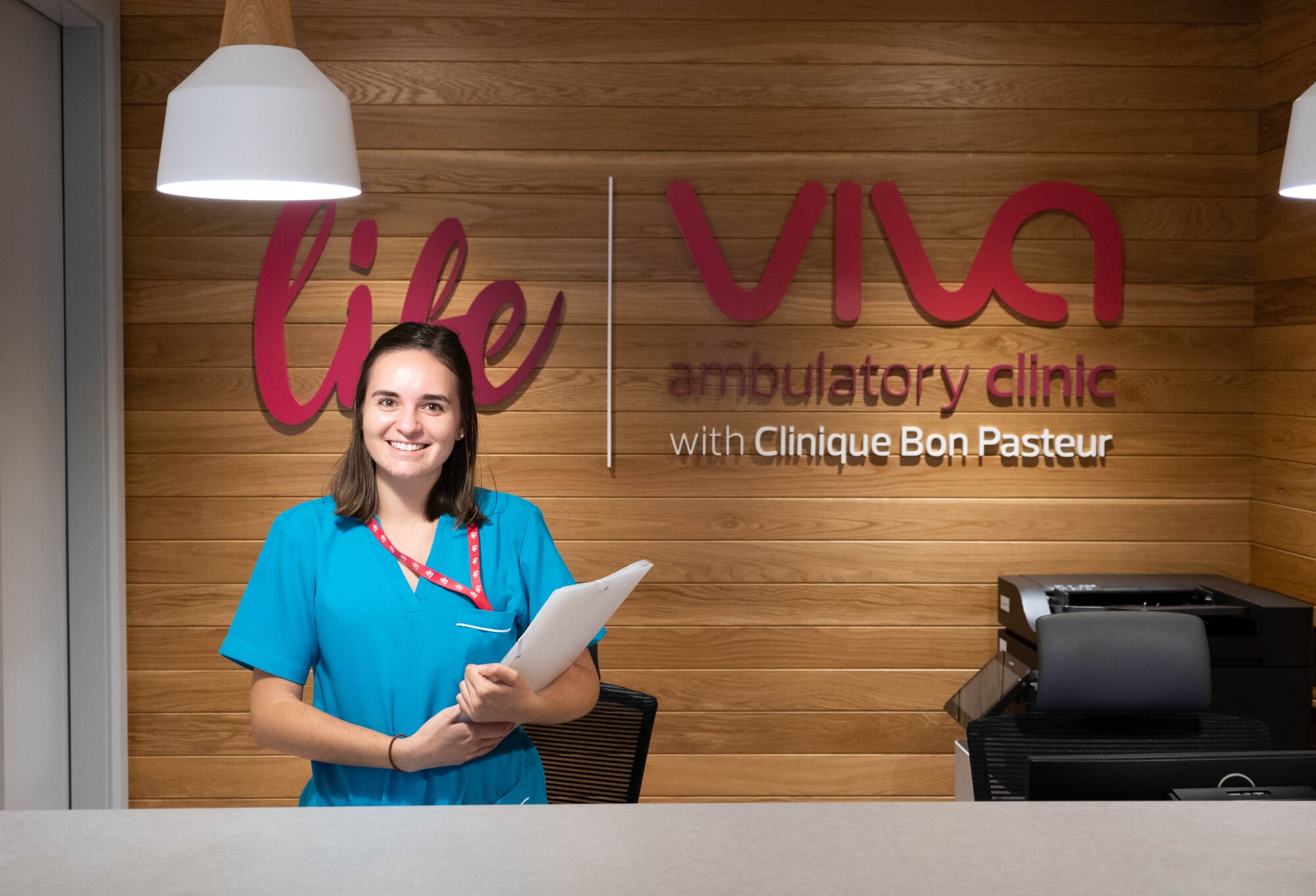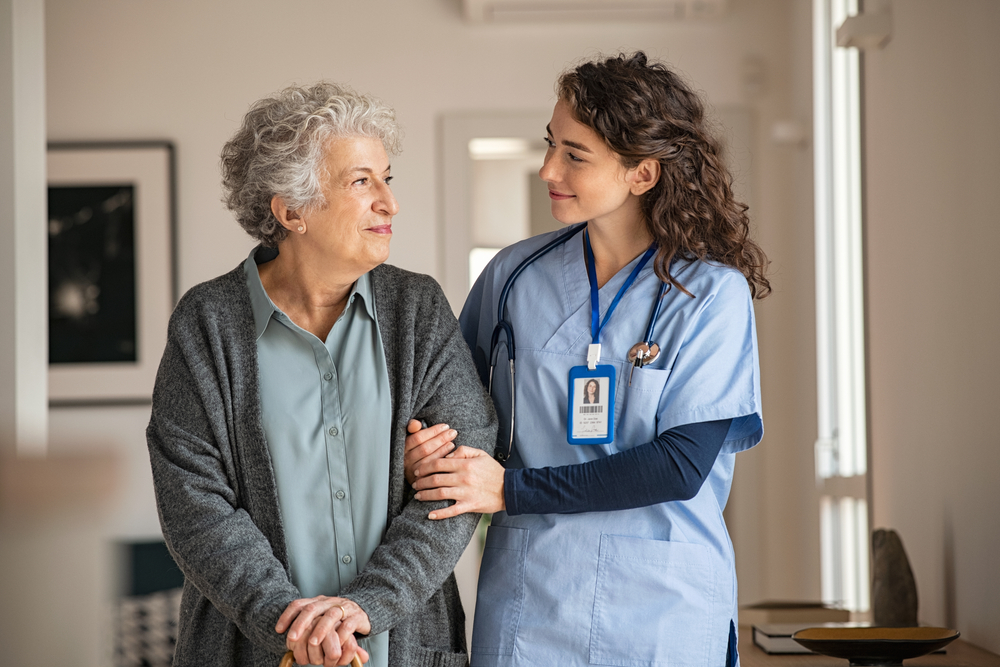 At Life I Hospital At Home, we provide hospital-level treatment in a patient's home as a full substitute for acute inpatient hospital care. You can stay close to your loved ones and feel safe in a familiar environment during your hospitalisation, which plays a key role in your recovery. Because there is no place like home.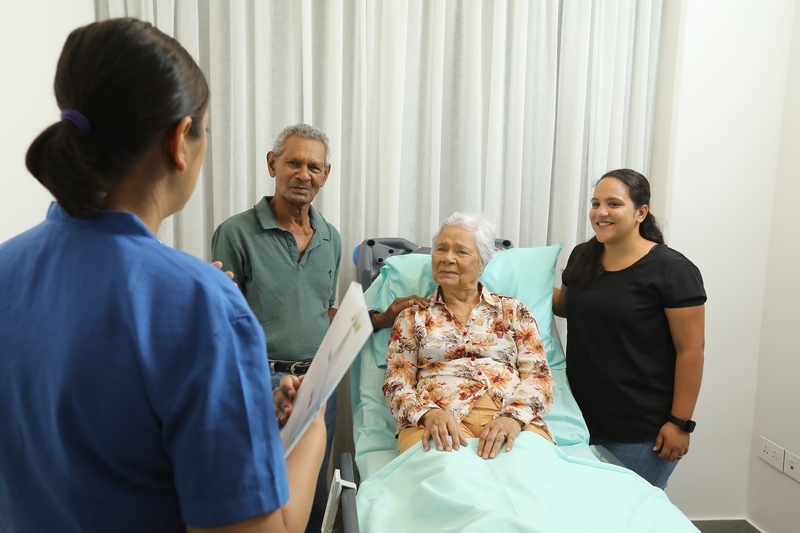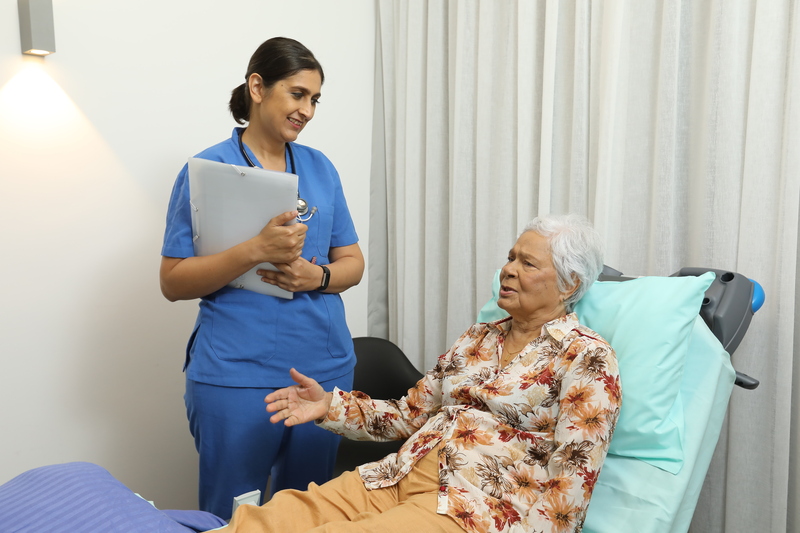 The Clinique Bon Pasteur has provided compassionate and comprehensive care to Mauritians for nearly a century. The clinic was created by the "Soeurs du Bon et Perpétuel Secours" in 1932, at the back of Notre Dame de Lourdes Church , right in the heart of Rose-Hill. It was originally conceived as a charitable organisation.
In 1998, the ownership and management were handed to a new team headed by Dr. François Tadebois as Medical Director, his sister Christiane, as Financial Director and subsequently Nicolas Tadebois joined, as Projects & Operations Director. The clinic has since been run as a "family business" where human values coupled with a professional approach provide the establishment for comforting treatment and healing. Under this new steerage, the constant evolution of the facilities and service of the clinic has improved at all levels especially concerning the personnel welfare as well as the equipment available in specific fields of expertise . The Clinique Bon Pasteur is now a reference in its field. It never ceases to improve its offerings, aiming for care and dedication in everything they undertake. Their commitment to healthcare is focused on a holistic patient centric well-being and satisfaction.
The clinic offers a "one-stop" healthcare destination for Mauritians of all ages and provides up to 40 hospital beds; medical consultation rooms, a maternity recognised as one of the most kind hearted and attentive in the country; an operating block equipped with state-of-the-art equipment with three rooms for general surgery as well as ophthalmology, orthopaedic, gynecologic, plastic surgery amongst others; a pharmacy; an emergency room; and a radiology department.
Platform Laser, Medical Aesthetics
Platform Laser, with its team of qualified doctors, provides patients with the best possible care, for dermatological or aesthetic laser treatments. At the heart of Phoenicia Socota's BIO PARK, Platform Laser is equipped with the most innovative technologies in the field of dermatological and vascular lasers for aesthetic purposes.
A team of doctors, with in depth knowledge and expertise of the skin and body, is there to accompany the patients' seeking advice and care adapted to their needs. The medical treatments are not delegated, and treatment monitoring is always carried out by the same doctor.
All the technologies used in their treatment rooms have been the subject of serious scientific publications, evaluating efficacy and performance. They comply with current regulations, and regular training of the physicians is conducted by experts.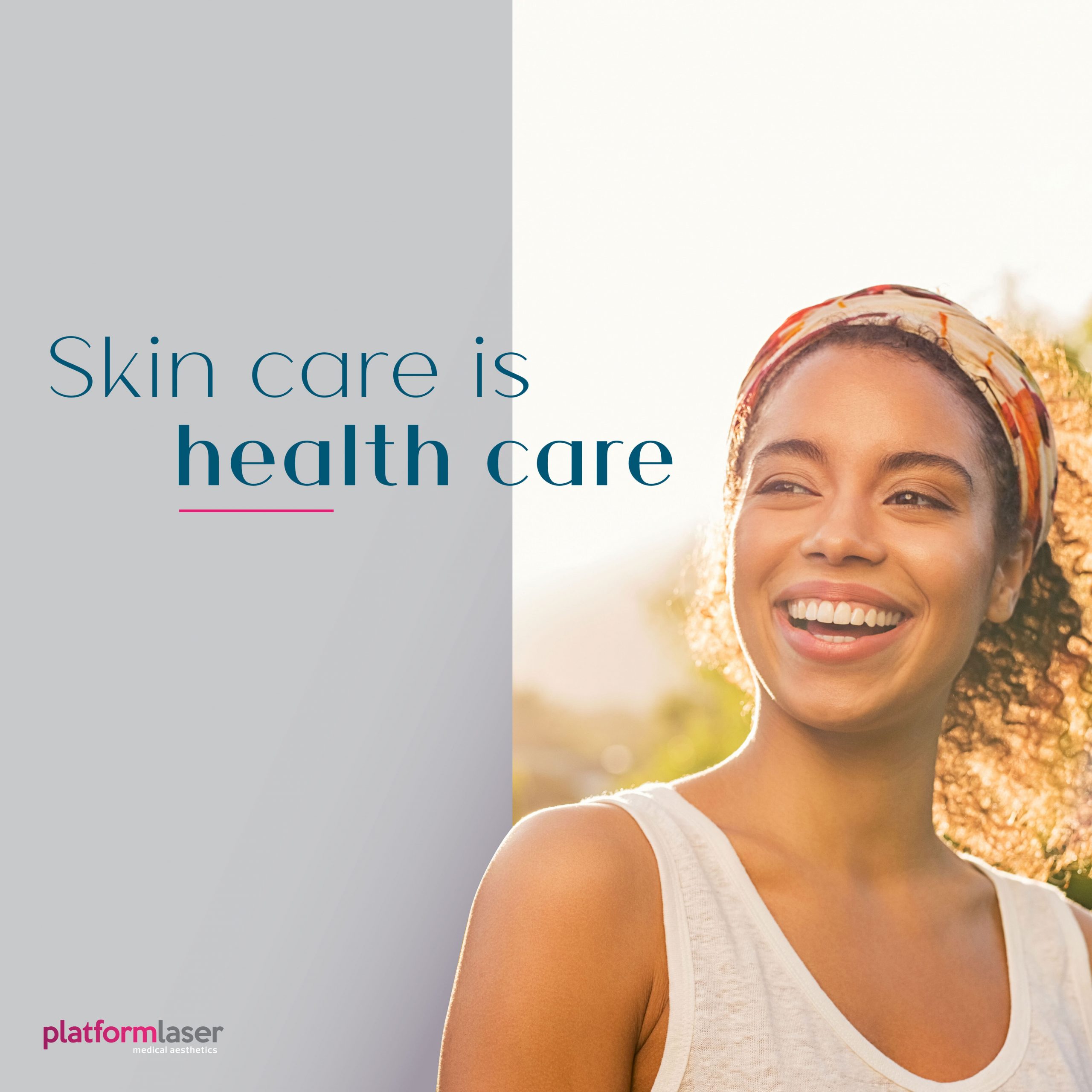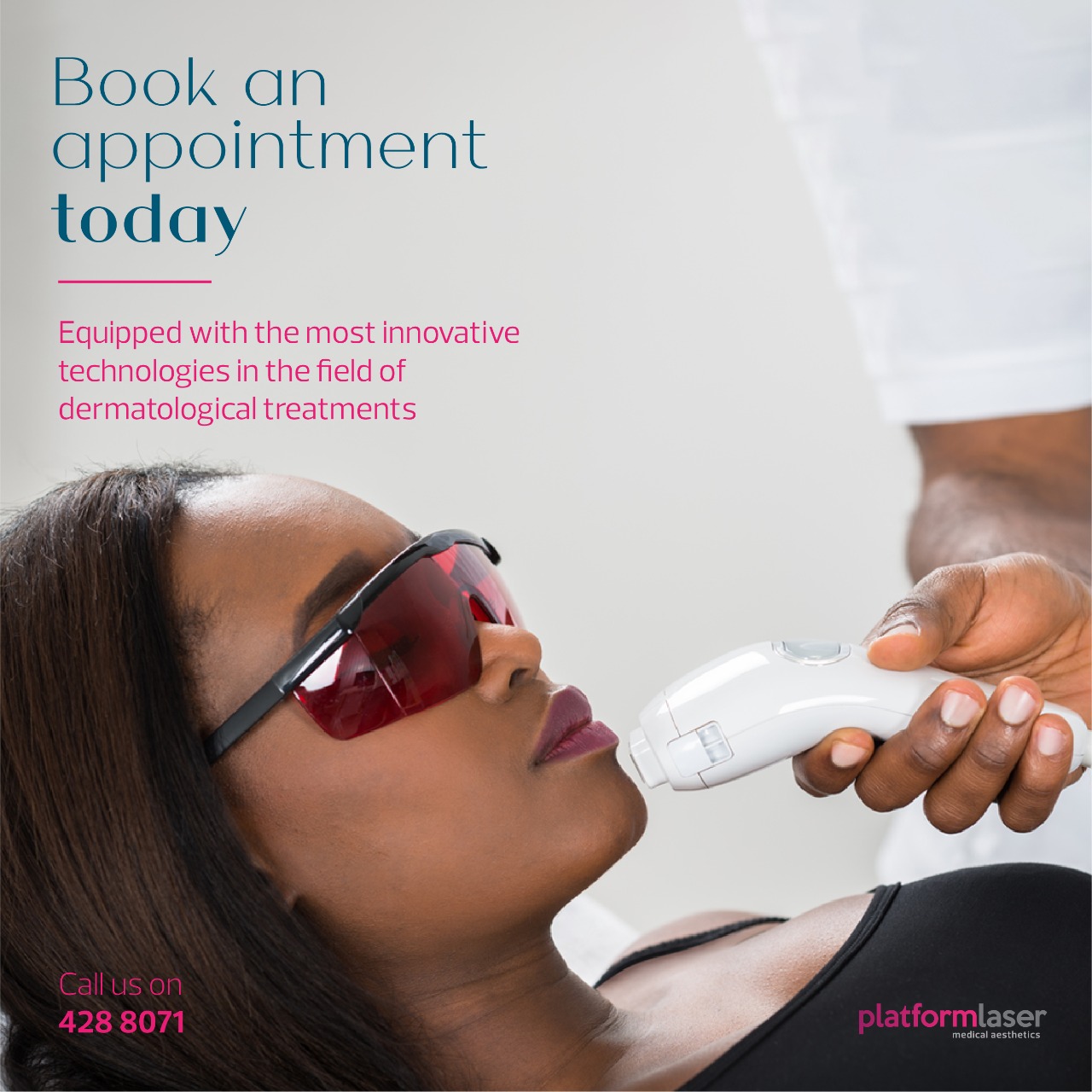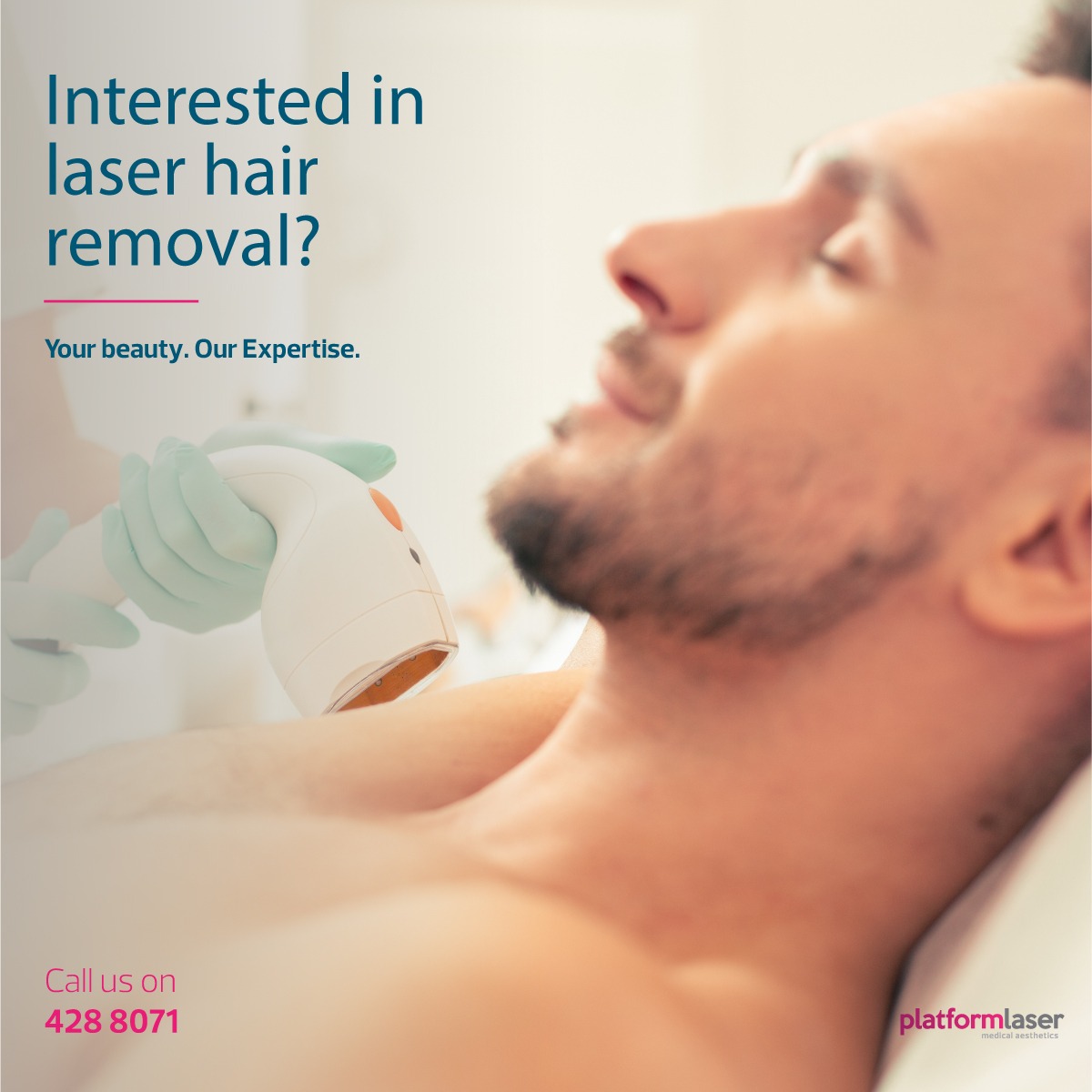 Together, improving people's health for a better life
Together we provide a more meaningful, kind and holistic approach to living a healthier life.